How To Look Elegant For A Special Celebration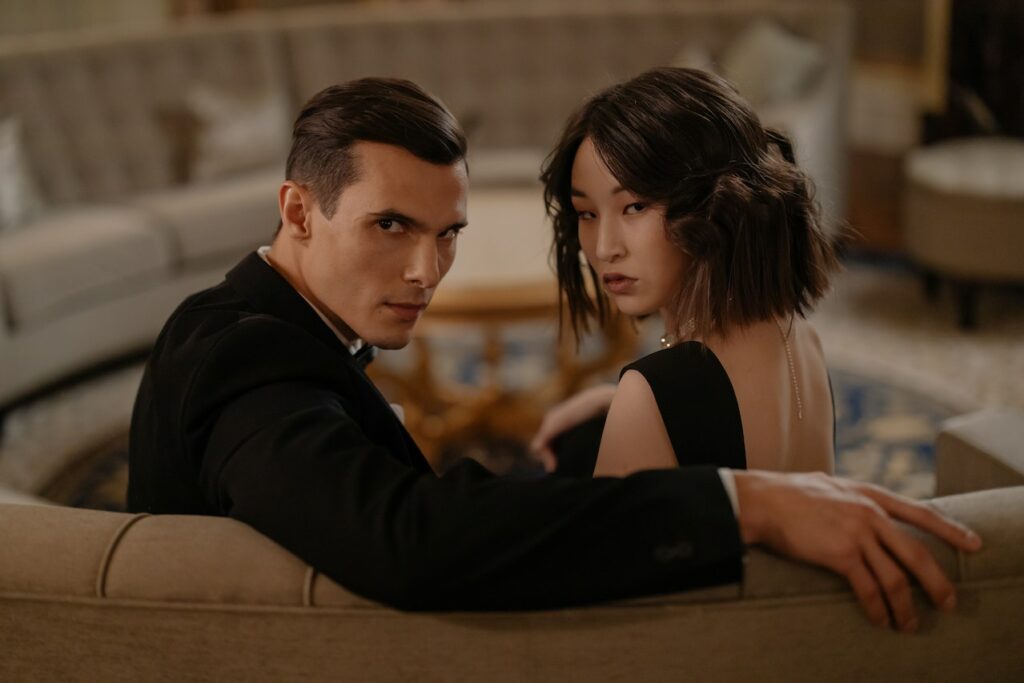 One of the best aspects of life is making great achievements and celebrating them with friends and loved ones. Celebrations are common worldwide, and if you've been invited to one, the main thing you may be worried about is how to look elegant and what to wear to the event. You won't be able to celebrate properly if you're worried about what you're wearing or whether you're over or underdressed. This can take away from the overall experience and, worse, you could attract a lot of unwanted attention. Keep reading to find out how you can avoid all these potential problems.
Choose The Right Kind Of Clothes
The clothes that suit you best depend on your tastes, whatever you think looks good, and, most importantly, the event you plan to attend. There are countless dresses for special occasions that you can wear, but it's up to you to pick the one that suits the event best. If you're going to a wedding, and you're not the bride, avoid whites but wear elegant, understated dresses that are all one color. For men, tuxedos are recognized as the best outfit for high-end events. If you're going to a more casual celebration, semi-formal attire could work, too.
Make Sure Your Clothes Are Clean And Fit Properly
just picking the right clothes to wear is ensuring that they fit properly and are clean. An improper fit can make an elegant and even an expensive outfit look cheap and poorly designed, especially if it's too big or too tight on you. Loose sleeves, cuffs that are above the wrist or swallow your hand whole, and pants whose cuffs reach below your ankles over your laces are all things you should avoid. The fit is not as important for women's clothing as long as you feel and look comfortable. However, ironing and cleaning your clothes is important, as old and used clothes that are cared for can look better than new clothes that are crumpled and stained.
Take Care Of Yourself Before The Event
Just as you should pay attention to the clothes, you should also pay attention to yourself. Being in a sophisticated, fancy outfit is useless if you're unkempt and look like you haven't taken care of yourself in a while. For men, make sure you shave and remove any stubble you may have. If you have a beard, trim it so it looks regular, and remove the hair on your upper cheek and your neck. Consider getting a haircut and treatment, making you look and feel more confident. For women, consider getting a wax before the event.
Pay Attention To Footwear
Some designers have said that you should design your outfit around the shoes you plan on wearing. Shoes often tie the whole outfit together, so make sure you're paying attention to what you're wearing on your feet. Go for shoes that match the occasion, like loafers for men in high-end events and high heels or platforms for women. Ensure the shoes match the outfit in color and the level of sophistication they present.
Pick The Right Fragrance
The last thing you should make sure of is that you smell great before you leave for the venue. Smelling good is another way to convince everyone around you of your class and elegance, subconsciously making you more attractive and presentable. There are countless perfumes and colognes out there that will elevate your outfit and your confidence with a minimum of effort.
Conclusion
A special event is more than just a celebration of a company or someone's achievement. It's a celebration of all of the attendants, their sense of style, and the community they form when they're all together. These events are a time to show everyone who's attending how classy you can look, and getting compliments from everyone around you can serve as a huge confidence booster. However, it's important to dress and handle yourself with care because the wrong moves or clothes could single you out, giving you the kind of negative attention you won't be able to ignore at all. If you want to avoid that possibility and have the best time you can, follow the advice listed in this article.