Outsourcing Made Easy: 10 Benefits of Third-Party Logistics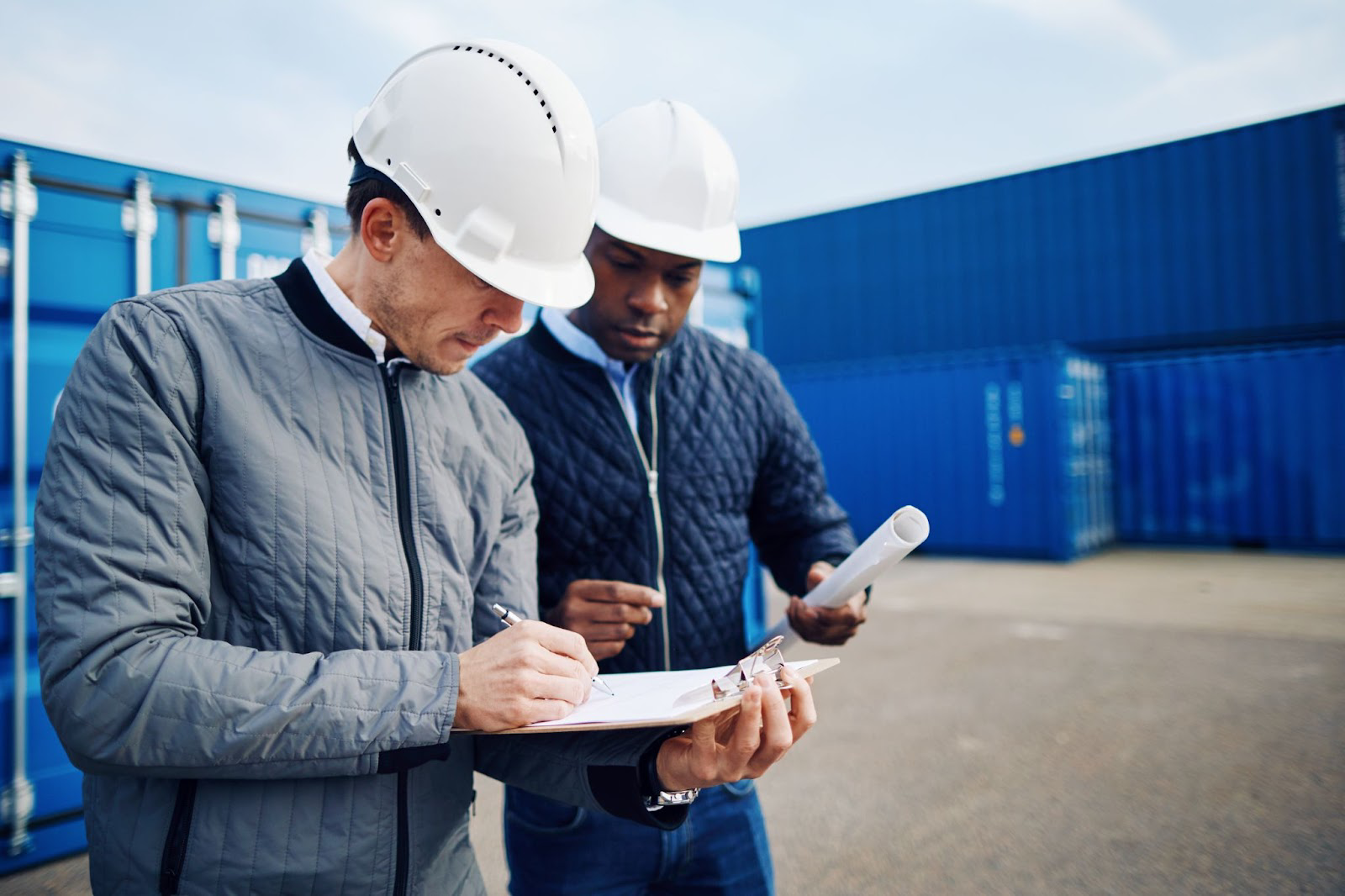 Are you a business owner looking to streamline your operations and gain a competitive edge? If so, consider the advantages of outsourcing your logistics to a third-party logistics (3PL) provider. The expertise and resources of these specialized partners can be useful in managing your processes more efficiently and effectively than trying to handle them in-house.
This article will explore several critical advantages of using third-party logistics services that can help improve your business outcomes.
Ready to learn more? Let's dive right in!
What is Third-Party Logistics?
Third-party logistics, or 3PL, is a service that helps businesses with their shipping and storage needs. Here are some common services offered by third-party logistics providers:
Third-party shipping: They arrange and manage the transportation of goods from the manufacturer or supplier to the intended destination. This includes selecting the best mode of transportation (such as trucks, ships, or planes) and handling all the necessary documentation.
Warehousing: They provide storage facilities where businesses can store their products.
Inventory Management: This involves monitoring stock levels, organizing products, and ensuring timely replenishment to avoid stockouts or overstocking.
Order Fulfillment: They handle the entire order fulfillment process, including picking, packing, and shipping products to customers. They ensure that the correct items are packaged securely and dispatched to the right destination.
Customs Brokerage: For companies involved in international trade, third-party logistics providers can assist with customs clearance procedures. They handle the required documentation, tariffs, and compliance with customs regulations.
Reverse Logistics: They manage the return and disposal of products. In cases where customers return items, third-party logistics providers handle the reverse logistics process, including inspection, repackaging, and restocking.
Supply Chain Consulting: They analyze existing processes, identify areas for improvement, and suggest strategies to enhance efficiency and reduce costs.
Technology Solutions: Many third-party logistics providers offer advanced software systems and tools to streamline logistics processes. This can include inventory management software, transportation management systems, and order tracking systems.
And now, onto the benefits that partnering with a 3PL provider can get you!
1. Increased Efficiency and Cost Savings
3PL providers have the expertise and resources to manage tasks such as transportation, warehousing, and inventory management more proficiently than you could do on your own. They bring in their efficient systems and established infrastructure.
This can result in cost savings and increased efficiency for your business. Also, with their network and advanced technologies, they can negotiate better rates with carriers and warehouses. This means reduced transportation costs and streamlined order fulfillment processes, allowing you to allocate your resources more efficiently.
2. Scalability and Flexibility
When partnering with a 3PL provider, you can access the scalability and flexibility needed to navigate market fluctuations. These providers excel at managing varying requirements by quickly adjusting warehouse space, transportation capacity, and labor resources.
Their adaptable infrastructure and expertise allow you to meet customer demands without significant disruptions or capital investments. With the support of a reliable 3PL, you can effectively expand your operations, handle seasonal spikes, and seize growth opportunities while maintaining operational efficiency and customer satisfaction.
3. Access to Expertise and Industry Knowledge
3PL providers understand logistics operations in-depth and stay up-to-date with industry trends, regulations, and technological advancements. By tapping into their expertise, you can make informed decisions, optimize your supply chain processes, and improve efficiency. This knowledge transfer empowers your business to stay competitive, adapt to industry changes, and drive continuous improvement in your logistics operations.
4. Enhanced Customer Service and Satisfaction
Using advanced technologies and efficient processes, a 3PL provider ensures accurate and timely order fulfillment, shipment tracking, and on-time deliveries. You can exceed customer expectations and foster satisfaction and loyalty by providing real-time visibility, proactive communication, and reliable delivery options.
5. Improved Inventory Management
Efficient inventory management plays a crucial role in the success of logistics operations. When partnering with a 3PL provider, you can experience significant improvements in this area. You can optimize your inventory processes with their advanced inventory management systems, accurate tracking, and proactive replenishment.
This allows you to maintain optimal stock levels, prevent stockouts, and minimize carrying costs. Entrusting your inventory management to a reliable 3PL provider enhances operational efficiency, facilitates effective customer demand fulfillment, and streamlines supply chain processes for better overall performance.
6. Reduced Risk and Liability
3PL providers effectively handle regulatory compliance, implement robust security measures, and manage potential liabilities. Their commitment to staying updated on industry regulations and best practices ensures your logistics operations meet the necessary standards consistently.
Also, 3PL providers often offer insurance coverage, protecting your assets and mitigating financial losses during unforeseen events. Entrusting your logistics to a dependable 3PL provider grants you peace of mind, allowing you to focus on core business functions confidently.
7. Focus on Core Business Functions
Outsourcing logistics to a 3PL provider frees up your time, resources, and personnel, enabling you to concentrate on your core business functions and drive innovation. With logistics operations in capable hands, you can allocate your energy toward product development, marketing strategies, and enhancing customer relationships.
8. Global Reach and Market Expansion
Expanding into new markets, especially international ones, can be complex. 3PL providers with a global presence and extensive networks can help businesses navigate the complexities of cross-border trade.
They have the knowledge and resources to handle customs clearance, compliance with international regulations, and documentation requirements. With their expertise, you can expand your reach into new markets with reduced risk and logistical hurdles.
9. Adaptability to Industry Changes
Industries transform over time, driven by technological advancements, market trends, and regulatory shifts. 3PL providers are well-positioned to adapt to these changes. They can quickly incorporate new technologies, adopt sustainable practices, and adjust processes to meet evolving industry standards.
10. Data Analytics and Insights
Logistics generate vast amounts of data that can provide valuable decision-making and process optimization insights. 3PL providers employ sophisticated data analytics tools to track and analyze logistics data.
They can provide actionable insights like transportation optimization, inventory forecasting, and supply chain visibility. With these analytics, you can make data-driven decisions and gain a competitive edge in the market.
Conclusion
As you can see, partnering with a third-party logistics provider offers numerous benefits that enhance operational efficiency, reduce costs, and improve customer satisfaction. As the business landscape continues to evolve, leveraging the capabilities of 3PL providers becomes a strategic imperative for companies seeking sustainable growth and success.