Romantic Retreats: Unveiling Exquisite Hotel Rooms for Couples in Malta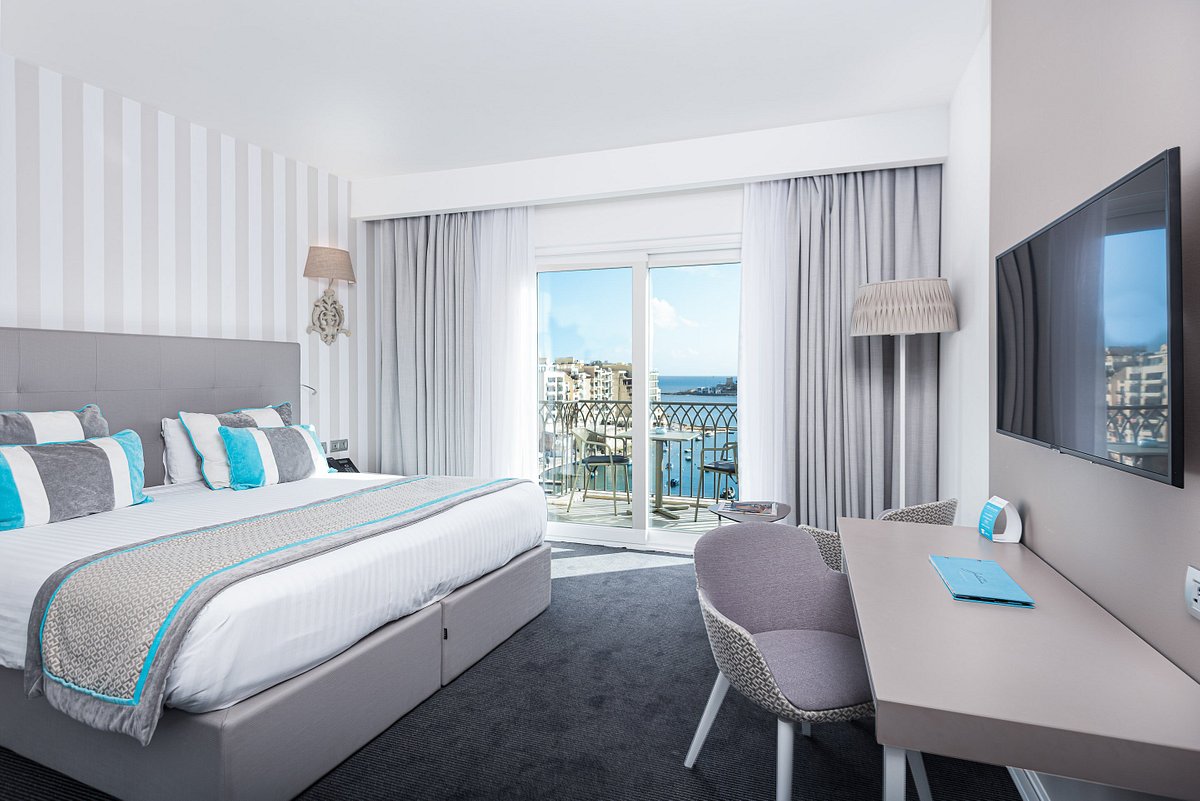 Malta, with its breathtaking landscapes, azure waters, and rich history, has long been a sought-after destination for couples looking to ignite their romance. The allure of this Mediterranean gem is perfectly complemented by the array of luxurious and intimate hotel rooms for couples in Malta. Among these, the Hotel 1926 in Sliema stands out as a haven for lovers, providing a curated selection of rooms and suites that redefine romantic getaways.
The Essence of Elegance
The Hotel 1926 emanates a timeless elegance, making it an excellent option for couples seeking a romantic retreat. The rooms and suites available are designed with meticulous attention to detail, aiming to create an environment where love and connection flourish. As you step into this haven, you are greeted by an ambiance that seamlessly combines modern comfort with a touch of classic charm.
Intimate Oasis: The Deluxe Rooms
For couples seeking an intimate escape, the Deluxe Rooms at Hotel 1926 offer the perfect haven. These rooms are meticulously designed to provide comfort and privacy while igniting the sparks of romance. The plush king-sized bed is adorned with soft linens and plush pillows, promising nights of restful slumber and moments of togetherness.
Large windows invite the natural light to dance across the room, creating a warm and inviting atmosphere. The carefully selected furnishings, including a cozy seating area, add to the charm of the space. The ensuite bathroom is a sanctuary of indulgence, featuring elegant fixtures and a rainfall shower to wash away the stresses of everyday life.
Breathtaking Views: The Superior Rooms
For couples who wish to elevate their experience, the Superior Rooms offer not only luxurious amenities but also breathtaking views that will leave you in awe.
These rooms are designed with comfort and aesthetics in mind. The king-sized bed takes center stage, promising nights of romance and intimacy. The tastefully designed interior is accentuated by subtle lighting, creating an ambiance that perfectly sets the mood for romantic evenings. The ensuite bathroom is a statement of luxury, featuring marble accents and a deep soaking tub where couples can unwind side by side.
A World of Indulgence: The Suites
For couples seeking the pinnacle of opulence, Hotel 1926 presents a collection of suites that redefine extravagance. These suites are a symphony of design, comfort, and luxury, offering an unparalleled experience for couples.
The Junior Suite is a cocoon of comfort, featuring a separate living area where couples can unwind together. The master bedroom boasts a king-sized bed adorned with lavish fabrics, promising nights of indulgence. This suite's highlight is the private patio that overlooks the gorgeous sea; it's the perfect place to enjoy a goblet of wine as the sun sinks below the horizon.
The Executive Suite takes luxury to another level. A spacious living area, a dining space for intimate meals, and a private bedroom all come together to create an oasis of grandeur. The suite is designed with an artistic flair, combining contemporary aesthetics with classic accents. The private terrace offers a panoramic view that serves as a backdrop for unforgettable moments.
Exploring Romance in Malta
While the allure of Hotel 1926's rooms and suites is undeniable, the charm of Malta beckons couples to explore and create lasting memories beyond the confines of their luxurious accommodations.
Valletta: The capital city of Malta is a treasure trove of history, culture, and romance. Stroll hand in hand through its cobbled streets, marvel at the grandeur of the Grandmaster's Palace, and explore the Upper Barrakka Gardens for breathtaking views of the Grand Harbour.
Azure Window: This iconic natural limestone arch, also known as Dwejra Window, is a mesmerizing sight that promises unforgettable moments. Although the original Azure Window collapsed, the rugged coastal landscape and the deep blue waters still create a romantic backdrop.
Blue Grotto: Set sail towards the Blue Grotto, a network of sea caves with water so transparent that it appears to illuminate the tunnels from within. The play of light and color creates a magical ambiance that is nothing short of romantic.
Għajn Tuffieħa Bay: This secluded sandy beach is a haven for couples seeking relaxation and tranquility. Nestled between two headlands, the bay offers a sense of seclusion that is perfect for romantic sunsets and leisurely walks along the shore.
In conclusion, Hotel 1926 in Malta stands as a testament to the art of creating romantic retreats. The carefully curated selection of rooms and suites offers couples an opportunity to indulge in luxury, comfort, and intimacy. Whether it's waking up to breathtaking sea views, enjoying gourmet meals, or exploring the charming streets of Malta, Hotel 1926 sets the stage for love to flourish and memories to be cherished. So, if you're seeking a destination where romance comes alive, look no further than the enchanting Hotel 1926 in the heart of Malta's beauty.