What is Tronair and How Does it Change Aviation Ground Support?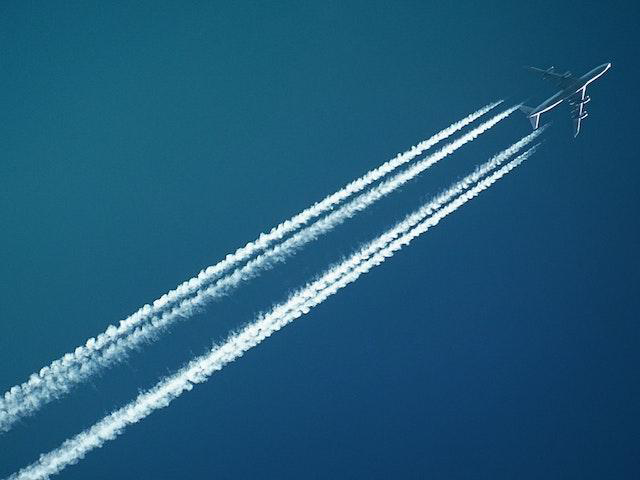 The aviation industry requires ground support equipment to function airports and aircraft operations efficiently. It is vital to understand which manufacturer has better GSE product lines and how it changes your experience with ground support equipment.
This article will discuss one of the top GSE manufacturers and explain why it has earned a prominent reputation for its cutting-edge solutions, talking about the significant changes it has brought to aviation ground support.
Tronair – What Is It?
Previously known as Danair, Tronair is a renowned GSE manufacturer who has been a game changer in the aviation industry since 1971. Being a pioneering and highly respected company in the aviation industry, this manufacturer specializes in designing, manufacturing, and distributing ground support equipment. Since it has over 50 years of experience, this GSE manufacturer has become a global leader, providing innovative solutions that enhance the efficiency and safety of aircraft handling and maintenance on the ground. The company's reputation as a trusted and recognized brand is a result of its relentless commitment to quality and customer satisfaction. Airlines, airports, MRO facilities, and military organizations worldwide rely on ground support equipment to ensure smooth and safe aircraft operations. It is all about the key strengths that it adds to the GSE production lines, which make it a game changer in this field.
Changing the Aviation GSE with Comprehensive Product Range
The company boasts an extensive and diverse product range that addresses the entire spectrum of aviation ground support needs. From aircraft jacks that provide secure lifting during maintenance procedures to towbars that facilitate smooth aircraft movement on the ground, Tronair's offerings cater to various aircraft handling, maintenance, and support aspects. Their hydraulic power units deliver reliable power for essential aircraft systems, while tripod jacks ensure stability during heavy maintenance tasks. Additionally, nitrogen servicing carts enable efficient servicing of aircraft tires and landing gear. The comprehensiveness of their product line eliminates the need for airlines and airports to source equipment from multiple providers, streamlining the procurement process and saving valuable time and resources.
The Use of Innovative Technology
Tronair's commitment to innovation is affirmed with the integration of high-end technology into its ground support equipment. They employ state-of-the-art materials, such as lightweight yet durable composites and high-strength alloys, which contribute to the equipment's longevity and efficiency. Many of Tronair's products feature ergonomic designs that ensure the operator finds it easier to handle them. Moreover, the introduction of automation features and digital interfaces has revolutionized ground support operations. Precise controls and automated functionalities minimize the potential for human error and enhance safety during critical procedures.
Industry Standards and Compliance
In the aviation industry, safety is paramount, and this GSE manufacturer understands that. The company adheres strictly to established industry standards and regulatory requirements. Their equipment undergoes rigorous testing and certification processes to ensure it meets or surpasses international safety protocols. This commitment to compliance with industry standards and adherence to strict quality control procedures instill confidence in customers, as they can rely on Tronair's equipment to maintain the highest safety standards. Airlines and airports can rest assured that their ground support operations are in good hands with Tronair's reliable and safe equipment.
Customization and Customer Support
Recognizing that different airlines and airports have unique operational needs, this aviation GSE manufacturer goes the extra mile to provide tailored solutions. Whether it's adapting existing equipment to meet specific aircraft models or designing entirely new solutions, Tronair's dedication to customization ensures that its customers' unique needs are met. This level of personalized attention not only boosts functional efficiency but also refines customer experience. Tronair's commitment to customer support extends beyond the initial purchase. Their responsive and efficient after-sales service, including maintenance and spare parts support, ensures that their equipment operates at peak performance throughout its lifecycle, thereby maximizing return on investment for customers.
Environmental Responsibility
As the aviation industry faces increasing pressure to address its environmental impact, this GSE manufacturer takes proactive steps to contribute to sustainability. It invests in research and development to create ground support equipment that aligns with eco-friendly principles. By adopting environmentally responsible materials and energy-efficient technologies, it helps reduce the carbon footprint of aviation ground support operations. Such an approach aligns with the evolving preferences of eco-conscious airlines and airports and is advantageous for the planet overall.
Conclusion
In conclusion, Tronair's high-end production line has revolutionized aviation ground support equipment. Its comprehensive product range, innovative technology, commitment to industry standards, customization, and environmental responsibility makes it a game changer in this field.
As a leading manufacturer, Tronair's reliable equipment has contributed to smoother aircraft operations, increased safety, and a greener approach to ground support. The company's continuous pursuit of excellence is set to endure, shaping a brighter future for aviation GSE.